Whatsminer has been on the market of mining equipment manufacturers since 2013. Devices with the Plug&Play function allow you to start cryptomining immediately after connecting to the network.
ASIC WhatsMiner M30S+ 102TH/S is designed for mining Bitcoin and BincoinCash on the SHA-256 algorithm.
Technical data
The hashrate of the miner is at the level of 102TH/s with a power consumption of 3400 watts.
The cooling system consists of two coolers. They effectively purge the structure and maintain the optimal temperature of the chips. Proper heat exchange ensures stable and trouble-free operation of the device.
The built-in power supply protects the miner from power surges and makes the ASIC performance stable.
The built-in controller allows you to start mining cryptocurrency immediately after connecting it to the power and Internet. Ease of settings makes the device accessible not only for professionals, but also for beginners.
Specifications:
Algorithm: SHA-256

Cryptocurrencies: Bitcoin, Bitcoin Cash

Performance: 102 TH/s

Power: 3400 Wh

Energy efficiency: 33 J/T

Power supply: included

Cooling: 2 fans

Network interface: Ethernet

Operating temperature: 5~40°C

Operating humidity: 5% - 95%

Dimensions: 390 x 130 x 220 mm

Noise level: 75 dB

Weight: 10.5 kg
Use the profitability calculator on this page to define the payback.
Buy ASIC WhatsMiner M30S+ 102TH/S at Promminer company
Our company has been supplying equipment for mining since 2014. Cooperation with Chinese partners without intermediaries and our own logistics centers make Promminer the number one company. We guarantee the quality and reliability of the goods we sell.
Order ASIC WhatsMiner M30S+ 102TH/S from us. Fill out the form below and our specialists will contact you. You will receive a free consultation on the selected equipment, place an order and arrange delivery.
We offer our customers the lowest prices for licensed equipment. This was made possible by the fact that we work directly with manufacturers. Our price offer will pleasantly surprise you.
All equipment is guaranteed. You pay for the order only after checking the serviceability and performance of your miner. You will also receive a complete package of documents for the goods.
Order ASIC WhatsMiner M30S+ 102TH/S from Promminer right now and earn on cryptocurrency mining.
Оформить заказ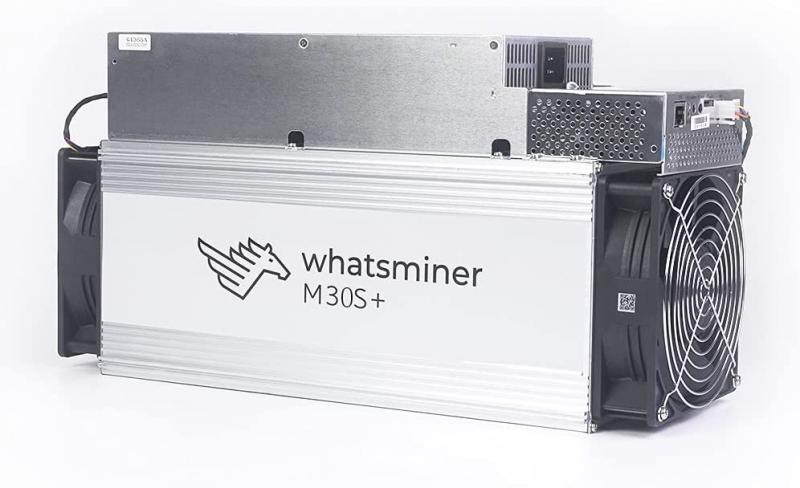 Оформить заказ
Менеджеры компании с радостью ответят на все ваши вопросы и подготовят персональное коммерческое предложение.