MicroBT has been creating cryptocurrency mining equipment since 2016. Whatsminer miners from MicroBT are popular among users due to their high performance. They easily compete with Bitmain models.
Asic Whatsminer M31S+ 88 TH/s supports SHA-256 algorithm. Designed for mining cryptocurrencies such as Bitcoin, Bitcoin Cash, Crown, Litecoin Cash, Furoracoin, Myriad.
Technical data
Miners of the M31S + series compete with the best Bitmain models. ASIC Whatsminer M31S + is characterized by high productivity and economy.
MicroBT paid special attention to the quality of the M31S+. As a result, it increased the service life without repair. The number of minor breakdowns and malfunctions in the ASIC has been significantly reduced.
This device is equipped with an aluminum anti-shock case. The built-in power supply unit provides compactness of the equipment and ease in setup and service. ASIC is cooled by two fans.
Whatsminer M31S+ offers a hashrate of 88 TH/s and a power consumption of 3350 W.
Specfications:
Algorithm: SHA-256

Weight: 12.5 kg

Power consumption: 3350 W

Energy efficiency: 42 J/TH

Operating temperature: -5 to 40 °C

Size: 390x155x240

Cryptocurrencies: BTC, BCH, CRW, LCC, AUR, XMY

Network interface: Ethernet
Use the profitability calculator on this page to define the payback.
Buy ASIC at Promminer
Buy miners at the lowest price and with a convenient payment and delivery service on our site. Low prices are guaranteed thanks to delivery directly from manufacturers. We ship miners all over the world.
Promminer provides a guarantee for all ASICs. All products are certified and undergo mandatory testing. If during usage of this ASIC you would have questions about setting up, our specialists always help and advise you. We also have a service center that will promptly eliminate any arising troubles.
You can get a free consultation about choosing an ASIC. We will help you choose the device that will meet your needs in terms of price and technical characteristics.
Оформить заказ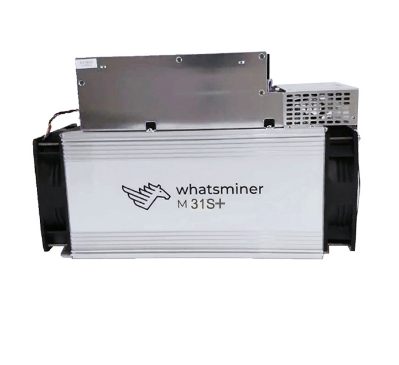 Оформить заказ
Менеджеры компании с радостью ответят на все ваши вопросы и подготовят персональное коммерческое предложение.