Whatsminer ASICs from the Chinese company MicroBT are very popular among miners. Asic Whatsminer M30S++ is one of the most competitive MicroBT devices. Its important feature is high performance.
Asic Whatsminer M30S++ 112 TH/s is created for mining Bitcoin (BTC), Bitcoin Cash (BCH), Crown (CRW), Litecoin Cash (LCC), Furoracoin (AUR), Myriad AUR(XMY).
Technical data
The Asic Whatsminer M30S++ consumes 3472W. Its energy efficiency is 31J/TH and hashrate is 112 TH/s. Device has an aluminum body. Equipped with two powerful fans for efficient heat dissipation.
The M30S++ miner competes with the best Bitmain S19 PRO model. The M30S++ at 31 J/TH gives a hashrate of 112 TH/s which is close to the S19 Pro, which has a hashrate of 110 TH/s and a power consumption of 29.5 J/TH.
Whatsminer M30S++ is high performance and energy efficient. Like all miners of the M30S series, it is easy to operate. Device has a high-quality and durable design.
Specifications:
Algorithm: SHA-256

Weight: 12.8 kg

Power consumption: 3472 W

Energy efficiency: 31 J/TH

Operating temperature: -5 to 40 °C

Noise level: 75 dB

Size: 390x130x220

Cryptocurrencies: BTC, BCH, CRW, LCC, AUR, AUR

Network interface: Ethernet
Use the profitability calculator on this page to define the payback.
Buy ASIC at Promminer
Purchase ASICs at Promminer is a good deal. We provide our customers with reasonable prices thanks to direct deliveries from the best manufacturers. We will ship miners to any corner of the world. Payment can be made in a convenient cash and non-cash way.
All equipment in Promminer has a warranty. If necessary, the specialists of our company will provide advice on setting up and operating ASICs. We also have a service center, which is always ready to promptly resolve arising problems.
You can get a free consultation. If you find it difficult to choose a miner, our managers will help you choose the right ASIC in the price range that is comfortable for you.
Оформить заказ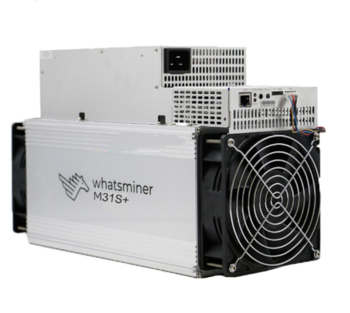 Оформить заказ
Менеджеры компании с радостью ответят на все ваши вопросы и подготовят персональное коммерческое предложение.