It's hard to believe that less than a decade ago, cryptocurrency could be generated on a PC. The number of those who want to become crypto billionaires is growing all over the world. The inevitable modernization of equipment for mining crypto-gold has led to the emergence of ASICs — special installations for mining.
Technical data
ASIC Whatsminer M20s 70 TH/s uses the SHA-256 algorithm and generates Bitcoin. It has been produced by MicroBT since 2019 and has not lost its relevance to this day. This device clearly outperforms the previous model Whatsminer M10s: hashrate is 21.43% higher, and energy efficiency is 4.14% higher.
The ASIC Whatsminer M20s 70 TH/s has an aluminum case that protects it against mechanical damage. Two coolers maintain a stable operating temperature of the device even under high loads.
The built-in Whatsminer M20s 70 TH/s power supply and 12nm chips ensure stable and active operation of the installation.
Specifications:
Algorithm: SHA-256

Performance: 70 TH/s

Power: 3360 W

Operating temperature: - 5 ° C to 40 ° C

Weight 12.5 kg

Cryptocurrency: Bitcoin
You can calculate the payback with the profitability calculator on this page.
How to buy Whatsminer M20s 70 TH/s at Promminer
The Promminer company purchases mining equipment directly from the MicroBT manufacturer. This allows us to offer low prices for original products. Contact our managers to clarify information regarding the cost and delivery terms.
You can easily and quickly equip your mining farm with modern crypto gold mining machines. Order Asic Whatsminer M20s 70 TH/s from MicroBT at manufacturer's price on our site. You can pick up your order at our office or arrange delivery anywhere in the world. All products are certified and available.
You can pay for the order in any convenient way after checking the equipment. Leave a request in the form below or call the Promminer hotline to place an order.
Call center specialists of our company will advise you on products and help to choose equipment at the lowest price.
Оформить заказ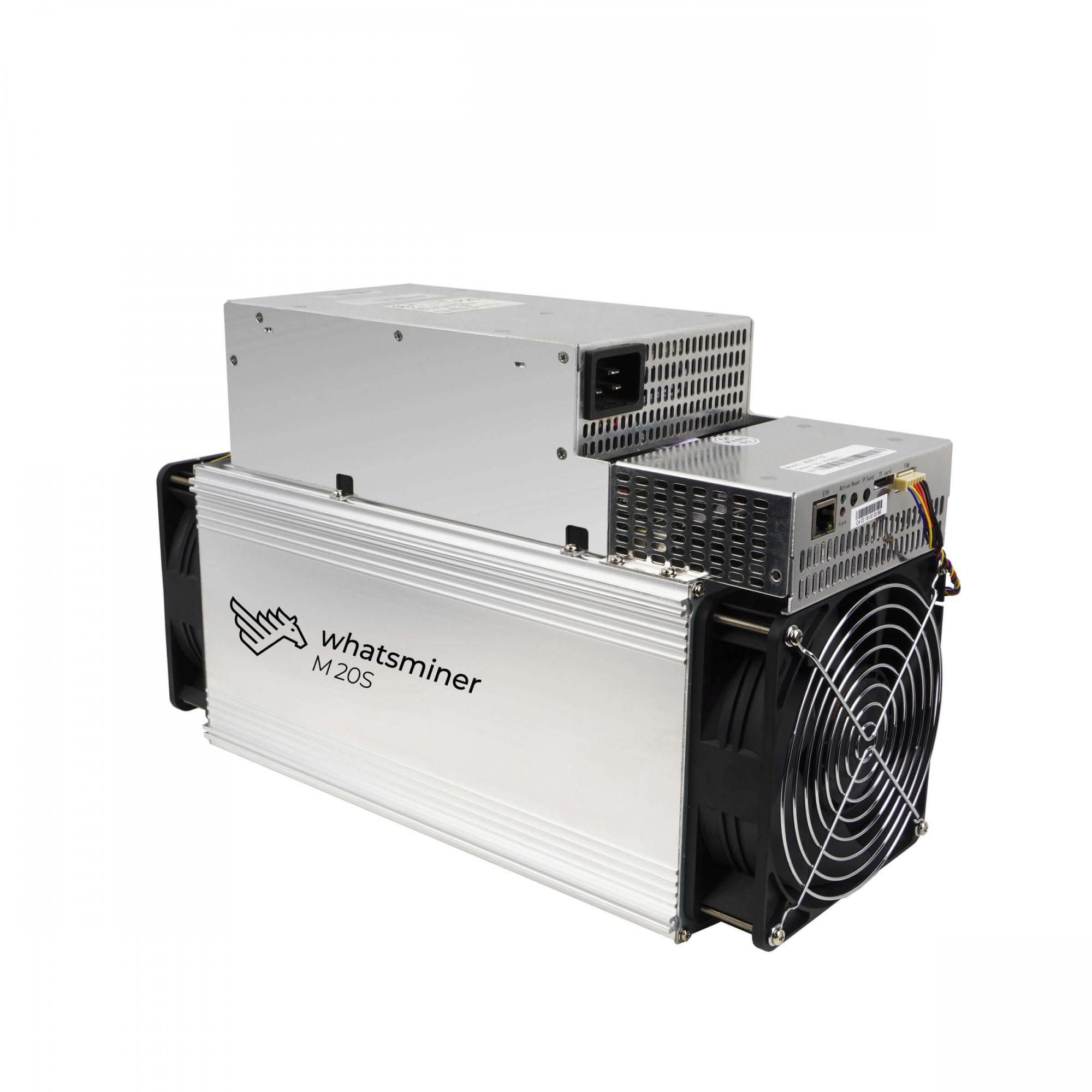 Оформить заказ
Менеджеры компании с радостью ответят на все ваши вопросы и подготовят персональное коммерческое предложение.