MicroBT (Pangolinminer) is a relatively new mining company. It produces powerful ASICs under the Whatsminer brand. It manages to compete well with the largest mining equipment manufacturers Bitmain and Canaan.
Whatsminer M21S 56 TH/s mines Bitcoin and other cryptocurrencies that support the SHA-256 algorithm.
Technical data
Asic Whatsminer M21S is a continuation of the M21 series. This model has doubled performance. In addition, the energy efficiency and cost-effectiveness of the device has been improved.
The hashrate of the Whatsminer M21S ASIC is 56 TH/s with a power consumption of 3360 watts. The body is made of high strength aluminium. Two powerful fans provide fast cooling. Powered by a new series of chips from Samsung.
Specifications:
Algorithm: SHA-256

Weight: 12 kg

Power consumption: 3360 W

Energy efficiency: 80 J/Th

Operating temperature: -5 to 40 °C

Noise level: 81 dB

Size: 390 x 155 x 240

Cryptocurrencies: BTC, BCH

Network interface: Ethernet

Payback: approximately 6-7 months
Use the profitability calculator on this page to define the payback more precisely.
Buy ASIC at Promminer
You can purchase Whatsminer M21S at Promminer at the lowest possible price. Pleasant prices are guaranteed through a direct contract with manufacturers. We also offer our customers comfortable payment terms. Deliver orders worldwide.
All ASICs, both new and used, are covered by the Promminer warranty. A complete check of goods gives us confidence in our products. If you have any questions while using device, we are ready to consult on setting up. Also, you can contact our service center in case of any problems.
If you have not chosen an ASIC yet, please contact our employees for advice. We are sure that we will find you a device with the best characteristics from a suitable price segment.
Оформить заказ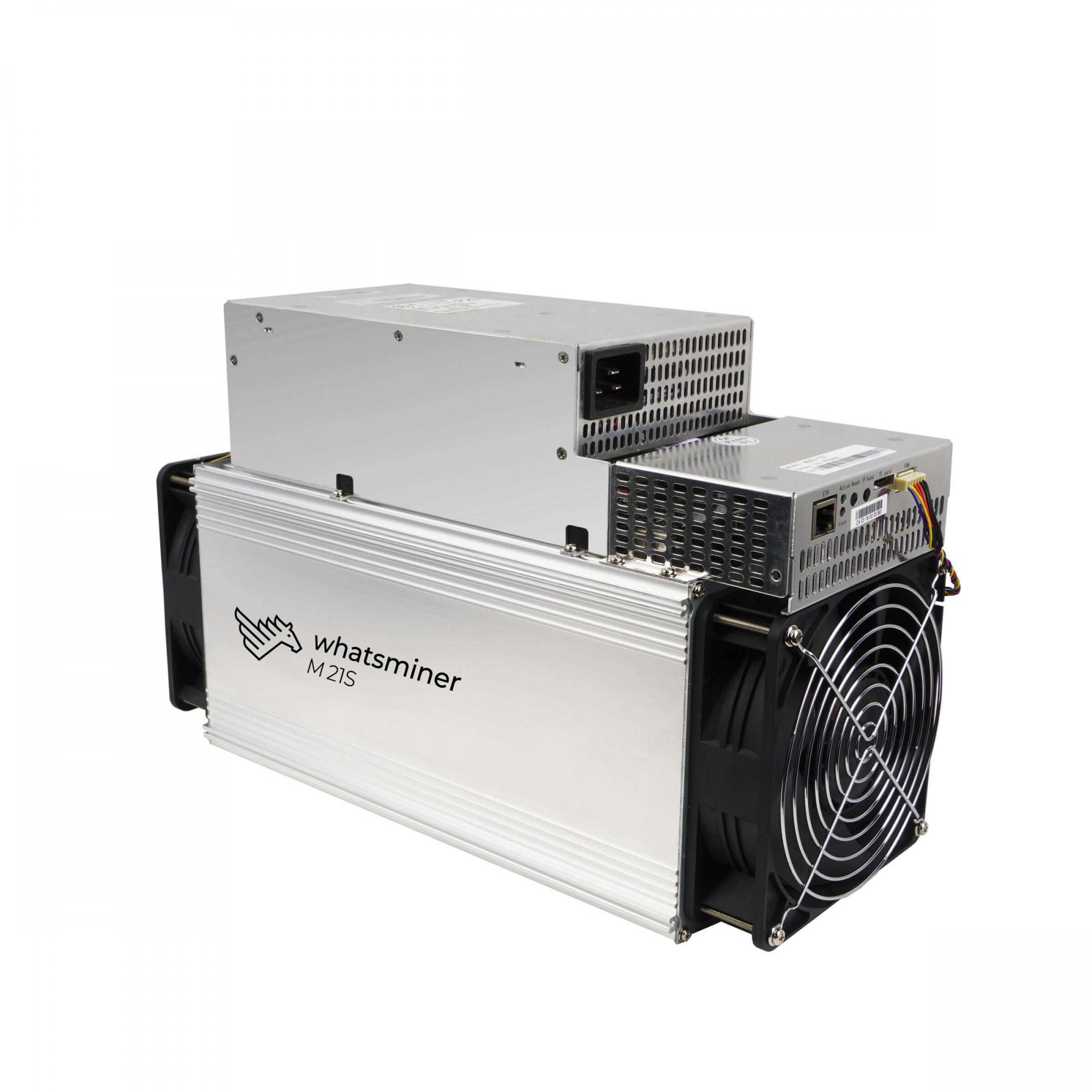 Оформить заказ
Менеджеры компании с радостью ответят на все ваши вопросы и подготовят персональное коммерческое предложение.