It's hard to believe that just a few years ago cryptocurrency could be mined on a PC. Now the number of people wishing to become crypto billionaires has grown and the algorithms become more complex.
There was a need to modernize equipment for mining cryptogold. This is how ASICs appeared. They are special installations for mining with minimal human participation.
Technical data
ASIC Whatsminer M20s 68 TH/s works on the SHA-256 algorithm and generates Bitcoin. Produced by MicroBT since 2019. Compared to the previous model the Whatsminer M10s it has a higher performance. Hashrate is 19.21% higher and energy efficiency is 4.14% higher
The aluminum construction of the case reliably protects the equipment from mechanical damage. Thanks to two coolers, the device does not overheat and maintains a stable operating temperature even under high loads.
Whatsminer M20s 68 TH/s is equipped with a power supply unit and 12nm chips for stable and active operation of the installation.
Specifications:
Algorithm: SHA-256

Performance: 68 TH/s

Power: 3360 W

Working temperature: 0 ° C to 40 ° C

Weight 12.5 kg

Cryptocurrency: Bitcoin
You can calculate the payback with the profitability calculator on this page.
How to buy Whatsminer M20s 68 TH/s at Promminer
The Promminer company purchases mining equipment directly from the MicroBT manufacturer. Therefore, we offer our customers low prices for licensed equipment. You can always clarify any information regarding goods or ordering with our managers.
Contact us to equip your mining farm with modern crypto gold mining machines. Order ASIC Whatsminer M20s 68 TH/s from MicroBT and start mining.
You can either pick up the order in person at our office or arrange delivery to the door. We ship goods all over the world.
All products are certified and available. We give a guarantee for the products. We accept various forms of payment.
Fill out the form below or call us on the phone if you want to place an order. You can also ask our managers to help you choose a suitable ASIC.
Оформить заказ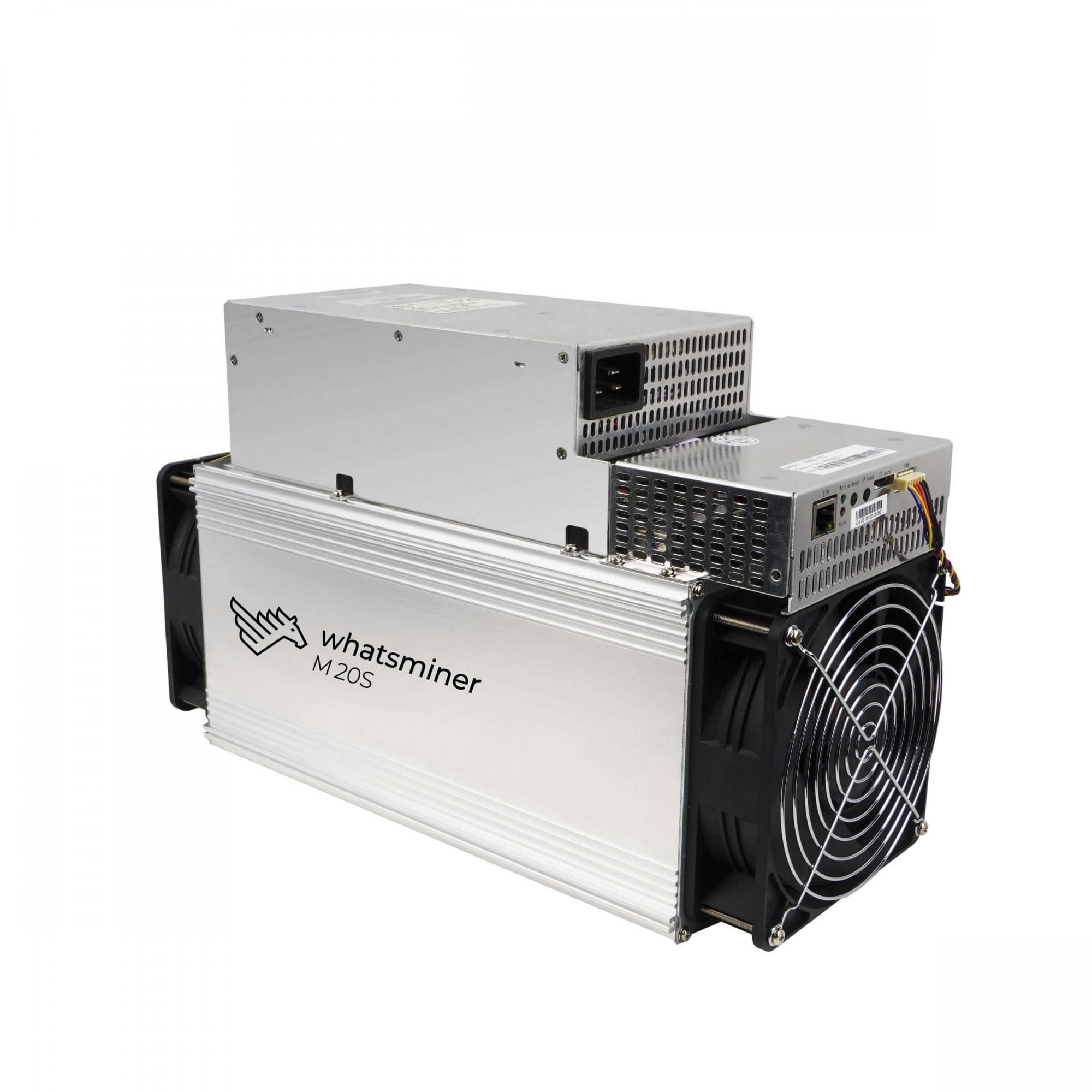 Оформить заказ
Менеджеры компании с радостью ответят на все ваши вопросы и подготовят персональное коммерческое предложение.