Let us introduce you to a bitcoin miner from one of the leading manufacturers of mining equipment Innosilicon. The Asic Innosilicon T3 + 57 TH/S model is designed for mining Bitcoin (BTC) cryptocurrency. The manufacturer is fighting for the best energy efficiency 48W/TH. The 7nm Samsung chips ensure stable operation of the device.
Technical data
The Asic Innosilicon T3 + 57 TH/S has a power saving mode, but the hashrate in this mode is noticeably lower. Therefore, it is better to decide whether to use it or not based on the cost of electricity.
This is a massive ASIC, visually different from most popular models. It looks like two devices are stacked one on top of the other. The power supply is rigidly attached to the side.
The aluminum case protects the equipment from dust and damage. Four powerful fans actively cool the running miner, protecting it from overheating.
Specifications:
Algorithm: SHA-256

Hashrate: 57TH / S

Power consumption: 3300 W

Weight: 10.4kg

Dimensions: 305x203x278 mm

Network connection: Ethernet

Power supply: built-in

Working temperature: 0-40 ° C
You can calculate the payback with the profitability calculator on this page.
Buy ASIC INNOSILICON T3+ 57 TH/S at Promminer
We are supplying certified mining products. The goods are in stock in our warehouses. The Asic Innosilicon T3 + 57 TH/S is covered by a 180-day warranty from the date of delivery.
All Innosilicon ASICs are factory tested and quality certified. We cooperate with the manufacturer without intermediaries, therefore we guarantee favorable prices for Innosilicon products.
We offer you to buy the Asic Innosilicon T3 + 57 TH/S miner. We deliver orders all over the world. Accept various forms of payment.
Contact us by phone or leave a request in the form below to get answers on any questions you have. Our experts will always advise you on the characteristics and features of the model, as well as suggest the current cost and delivery time. We are always ready to provide information on Innosilicon miners.
Оформить заказ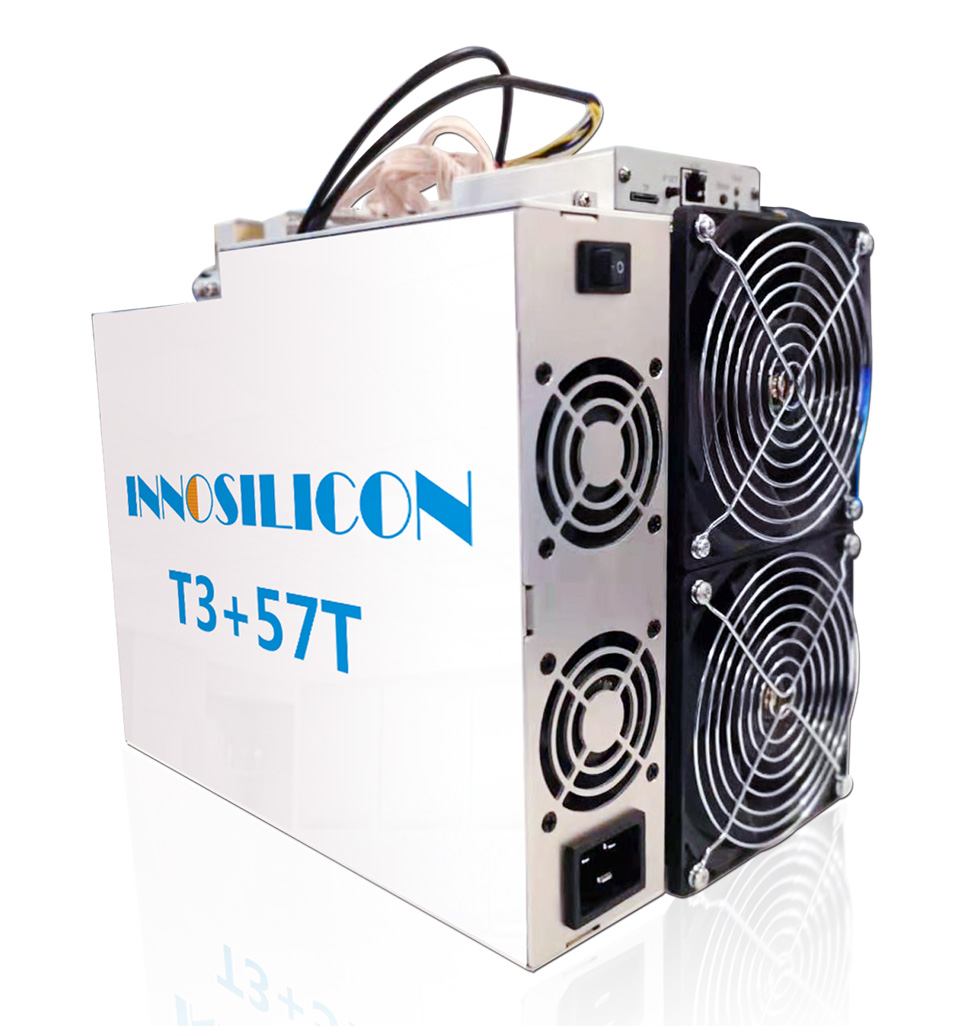 Оформить заказ
Менеджеры компании с радостью ответят на все ваши вопросы и подготовят персональное коммерческое предложение.