Bitmain is one of the largest manufacturers of cryptocurrency mining equipment. And the ASIC-miners S9 series are considered the best miners of their time. This series brought Bitmain worldwide fame and people still actively use this equipment.
ASIC Antminer S9K 13.5 TH/s on the SHA-256 algorithm was released for mining Bitcoin, Bitcoin Cash.
Technical data
Miners of the S9 series belong to the economy segment. And the Antminer S9K model has become the Bitmain's hallmark for its good performance.
This ASIC, like other Bitmain miners, is made of high quality aluminum. This material provides additional heat dissipation. The equipment also has two fans for efficient cooling.
The S9K ASIC miner offers a hash rate of 13.5 TH/s with a power consumption of 1280 W. This is the first model on a 16nm chip.
Specifications:
Algorithm: SHA-256

Weight: 5.5kg

Power consumption: 1280 W

Energy efficiency: 85J / TH

Working temperature: 0-40 degrees Celsius

Noise level: 76 dB

Size: 350x135x158

Cryptocurrencies: BTC, BCH
Asik is easy to configure and maintain. You can more precisely calculate the payback by using the profitability calculator on this page.
Buy ASIC at Promminer
Promminer works directly with Bitmain. We offer the lowest prices and comfortable conditions for delivery and payment. Delivery is carried out throughout Russia.
Although this product was in use, you can be sure of its quality. All devices in Promminer are thoroughly tested and have a guarantee. If you have any questions with the maintenance of the ASIC, our specialists are ready to fix any problems as soon as possible.
If you are not sure what miner to choose, our specialists can help you. We will do our best to ensure that the selected ASIC meets your requirements in terms of price and power.
You can also choose miners of another brand on our website. We work with all manufacturers under a direct contract and provide the lowest prices possible.
Оформить заказ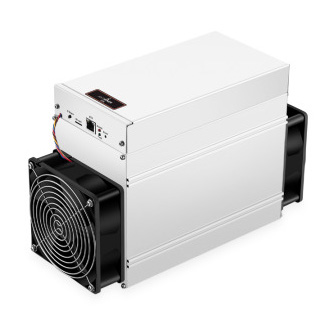 Оформить заказ
Менеджеры компании с радостью ответят на все ваши вопросы и подготовят персональное коммерческое предложение.