Bitmain is one of the top-3 manufacturers of cryptocurrency mining devices. Technologies of this company affect the entire industry and propel it forward.
The S19J PRO 104TH/S miner is another advanced model from Bitmain. It meets all mining requirements and is almost the best creation among available models.
Technical data
Antminer S19J PRO 104 TH/s now is one of the most powerful models on the market. It works on the SHA-256 algorithm and allows to mine more than 20 different cryptocurrencies, including the popular Bitcoin.
This device has a 7 nm chip, and its performance reaches 104 TH / s.
Of course, now, when the S19XP with its 140TH/S on a 5nm chip hit the market, the S19J PRO may seem like a too simple model. However, you need to pre-order the S19XP and wait until autumn 2022, while the S19J PRO can be purchased right now.
Another important advantage of the S19J PRO is a reliable original power supply. It has a built-in protection against overheating and voltage surges. Thanks to such a fast cooling system, this miner can work 24 hours without overheating. So, you can mine cryptocurrency faster than through analogues.
Specifications:
Algorithm: SHA-256

Performance: 104 TH/s

Power supply: built-in

Cooling: 4 fans

Weight: 14.2 kg

Dimensions: 400x195x290 mm

Noise level: 75 dB

Power consumption: 3250 W

Working temperature: 0-45 degrees Celsius

Humidity: 5-95%

Cryptocurrencies: BCH and BTS

Estimated monthly income: $800

Payback: 11-12 months
You can more precisely calculate the payback by using the profitability calculator on this page.
Buy Asic S19J PRO 104TH/S at Promminer
Promminer works directly with a Chinese manufacturer. That's why we can offer you the best prices and delivery times for equipment.
We take care of all the paperwork. You just need to choose and pay for a miner, and soon you will have it. We deliver all over Russia.
Our company provides a guarantee for our goods. In case of breakdown, you can contact us and consult or hand over the device for repair. Just call the hotline or request a callback.
If you need advice with the choice of a right device, our managers will be happy to help you.
Оформить заказ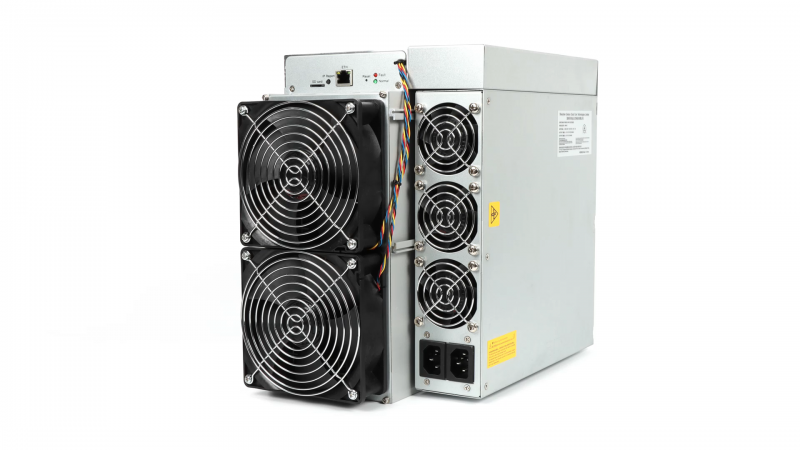 Оформить заказ
Менеджеры компании с радостью ответят на все ваши вопросы и подготовят персональное коммерческое предложение.